Toolkit &nbsp &nbsp &nbsp Blog
Reliability Analytics specializes in developing custom analytical models for evaluating system reliability, including:
System Reliability Modeling and Analysis
- Evaluation of fault tolerance and system maintenance concepts

- Assessing mission reliability

- Assessing inherent and operational availability

- Developing Monte Carlo discrete event simulations using Microsoft Excel Visual Basic for Applications (VBA) and Python
- Developing reliability predictions to various industry standards (MIL-HDBK-217, Telcordia SR-332, etc.)

- Mechanical system reliability assessment

- Weibull analysis
Product Support and Analysis
- Analysis of field failure data

- Development of custom failure rate databases

- Spare parts analysis and custom models to assess inventory requirements
- Proposal preparation support for reliability, maintainability and availability (RMA)

- Assistance with developing logistics management information (LMI) reports

- Component lifetime purchase analysis

- Developing financial risk assessments related to RMA

- Warranty risk assessment

- Maintainability analyses

- Other special studies related to system RMA

About Reliability Analytics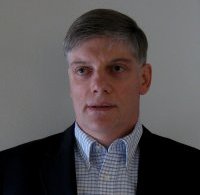 Reliability Analytics is a small business founded in 2010 by Seymour F. Morris. Mr. Morris has over 28 years of experience in the field of reliability and maintainability engineering, including 17 years at the US Air Force Rome Laboratory in the Systems Reliability Division, where he co-authored the RADC Reliability Engineer's Toolkit, the Rome Laboratory Reliability Engineer's Toolkit and was the Government program manager and co-author of the Reliability Toolkit: Commercial Practices Edition, jointly developed by USAF Rome Laboratory and the DoD Reliability Analysis Center. From 1988 - 1998 he was the Government program manager for MIL-HDBK-217, Reliability Prediction of Electronic Equipment. He has provided system reliability support to over 100 programs, has taught numerous three-day short courses on system reliability engineering and is the developer of the online Reliability Analytics Toolkit. Mr. Morris holds a BSME from SUNY at Buffalo and an MS in computer science from SUNY Institute of Technology. He is a senior member of the IEEE and a member of the IEEE Reliability Society.

Copyright © 2012 Reliability Analytics Corporation